We are a Community
We are a non-professional community band comprised of members from all walks of life, ranging in age from 16 to 85. We play a variety of music and give performances throughout the academic year, including the IWK Kermesse, Saint Patrick's Church fundraiser, and Remembrance Day, as well as a Christmas and a Spring concert. In recent years we have entered the Kiwanis Music Festival and have been awarded gold in our class.
Leadership
Music Director
Dave Staples, Director
Executive
John Underhill, President
Becky Campbell, Vice President
Jim Theakston, Treasurer
Bill Hardstaff, Secretary
Bob Kanygin, Membership
Officers
Don Doyle, Promotions & Publicity
Michelle Gailey, Social
(currently empty), Communications
(currently empty), Property
Debbie McGuire, Librarian
Kim Conway, Fundraising

Special Thanks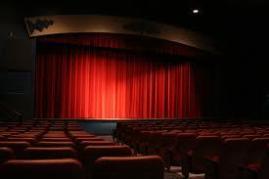 We extend our sincere thanks and appreciation to the Board of Directors of The Bella Rose Arts Centre for hosting many of our concerts. Thanks are also extended to Time Simony and David Burtt of Halifax West High school.